Verkada Access Control and Verkada Security Cameras in Littleton, CO
Verkada Security is a manufacturer of high-end security solutions, including door controllers, integrated cloud-based security camera solutions, and much more. Whether you're looking to add to your existing security system or want something completely new, we're here to help. ISI Technology has served the Littleton, CO community for decades, helping businesses implement bespoke security solutions. With the move to cloud-based technology, it's easier than ever to have a comprehensive system that works seamlessly to prevent unauthorized access to your premises.
If you are interested in Verkada's products and services in Littleton, CO, speak with ISI Technology today
Contact Us
Door Access Systems, Gate Access Systems, and Surveillance Cameras in Littleton, CO
Door and gate access systems keep the perimeter of your premises safe. Cloud-based technology can improve on older systems by giving you better control of who gains access and at what times. Since the system runs from a central source, you can adjust permissions and schedules whenever you need, allowing for a smooth flow of authorized traffic while stopping unwanted intruders in their tracks.

Verkada Access Control in Littleton, CO
Most buildings will have areas containing sensitive information or equipment, and it's vital to implement Verkada access control to protect these areas. Verkada access control may work with your existing system, including keycards and biometric access, and provides you with granular control where you need it the most.
Better still, you can integrate your access control solution with your employee management system to improve security throughout the organization. You'll no longer have to worry about whether a disgruntled ex-employee has a key to a sensitive area ever again.

Verkada Security Cameras in Littleton, CO
Surveillance cameras are essential in understanding who gained access during a security breach and providing continuous monitoring to prevent incidents in the future. Using a Verkada camera solution means that you get access to the feed anytime, no matter where you are. The high-resolution cloud-based security camera can notify you of potential incidents while also letting you keep a close eye on sensitive areas on your premises.
Verkada Products and Services for Littleton, Colorado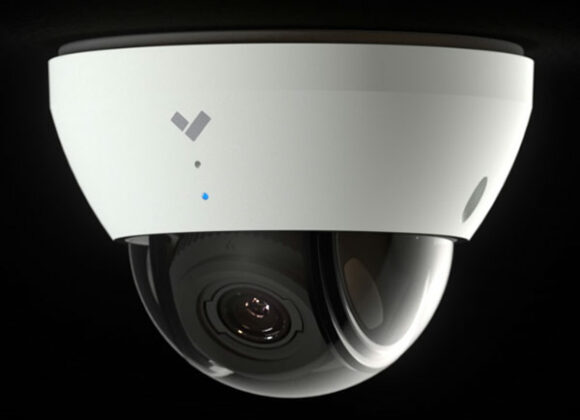 Littleton, CO, is just a few miles south of Denver and 55 miles from Colorado Springs, making it an ideal spot for families looking for some small-town charm with access to modern conveniences. The town has just over 41,000 residents, with most residents working in management, business, science, or the arts. It's the administrative center of Arapahoe county, and most county departments have their offices in the town.
Security should be at the forefront of every business owner's mind. ISI Technology offers Littleton, CO businesses plenty of security options depending on their needs, and we can do the same for you. Get in touch with us by contacting us online to find out more.
Proudly Partnered with Verkada – Proudly Serving Denver & More!
Arvada, CO | Boulder, CO | Cheyenne, WY | Denver, CO | Englewood, CO | Fort Collins, CO | Littleton, CO