Verkada Access Control, Verkada Security Cameras, and Surveillance Cameras in Arvada, CO
As a resident of Arvada, CO, you deserve to have a trusted security system for your business. Verkada access control and Verkada security cameras help you achieve just that with a complete security package.
Since 1990, ISI Technology, Inc., has been tirelessly serving Arvada, CO, and the surrounding areas. We help you protect your assets, employees, and customers with cutting-edge technology.
Verkada security cameras and access control in Arvada, CO – Speak with ISI Technology today!
Contact Us
Security Camera Systems, and Door Access Systems in Arvada, CO, from Verkada

Verkada Access Control in Arvada, CO
If you have a confidential area on your property, you might want to consider installing a door and gate access system. It's a great way to identify and authenticate people as well as prohibit any unauthorized access. With Verkada access control, you'll have protection at your fingertips. We provide a smart and secure door controller system to ensure maximum security of your property.
The most popular type is the proximity card. It requires you to tap your card to a reader to gain access. The other common types are fobs and biometric identity. We'll evaluate your needs and offer the most appropriate option for your business.
Here are some useful features of our door access system:
Remote management
Real-time visibility
Proactive alerts
Ease of use

Verkada Security Cameras in Arvada, CO
Surveillance cameras are a worthy investment for your business. Not only do they deter potential threats but they also help you monitor and record any intrusion.
Verkada's security cameras provide around-the-clock protection to your premises thanks to the latest AI and advanced technology. The PoE camera facilitates high-quality visuals and the built-in storage makes for a simple set-up.
Some special features of Verkada surveillance cameras include:
Motion plotting
People and vehicle analysis
Time-lapse
Cloud-based security
Verkada Systems in Arvada, CO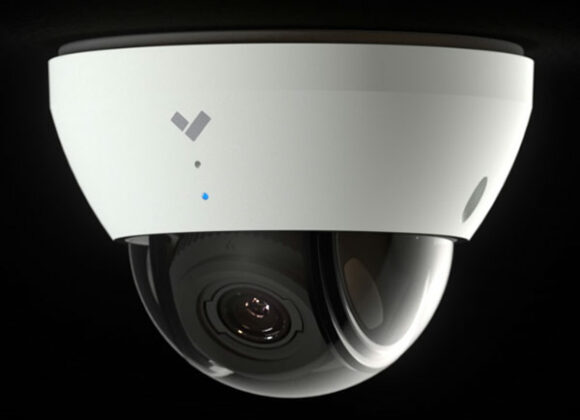 We offer a reliable security system in Arvada, CO, and surrounding areas in a partnership with Verkada. We handle everything from installation to training your team so that everyone is fully aware of how to use and maintain the new equipment.
Arvada is a part of the Denver-Aurora-Lakewood, CO, Metropolitan Statistical Area that experienced the gold rush of the 18th century. Known for its diverse economy and educated manpower, it is a wonderful place to live in or start your venture. If you're into outdoor activities, you're going to love the hikes and trails this city has to offer. Popular attractions like the historic Olde Town district, Majestic View Park, and the Two Ponds Wildlife Refuge offer delightful afternoons when you're here.
Contact ISI Technology and secure your business with state-of-the-art security systems in Arvada, CO.
Proudly Partnered with Verkada – Proudly Serving Denver & More!
Arvada, CO | Boulder, CO | Cheyenne, WY | Denver, CO | Englewood, CO | Fort Collins, CO | Littleton, CO