Verkada Access Control and Security Cameras in Cheyenne, WY
Are you a Cheyenne, WY, resident looking for a reliable security system? With Verkada access control and Verkada security cameras, you can rest assured that your business is always under watch.
Our professional-quality surveillance system increases the security of your premises and protects you from any security breach. It's the perfect way to ensure the safety of your property and the people you care for. At ISI Technology, Inc., we understand and value your security needs. We serve Cheyenne, WY, and the surrounding areas, and help people like you experience greater peace of mind.
Find the right Verkada security solution in Cheyenne, WY – Speak with ISI Technology today!
Contact Us
Access Control, Security Camera Systems, and Surveillance Cameras for Cheyenne Businesses

Verkada Access Control in Cheyenne, WY
We provide door and gate access systems that are not only convenient but also reliable. Verkada's door access system enables you to identify and authenticate people in real time. It's a secure way to make sure that only trusted individuals are granted access to certain areas.
The advanced sensors give you an instant alert when someone has gained access. It also keeps track of all the exits and entries on your property. One of our most popular door controllers is the proximity card reader. It requires you to present a special card to the reader in order to unlock it. Other common options make use of biometrics and fob identification.
Here are some special features of Verkada access control:
Remote management
Real-time visibility
Proactive alerts
Easy to use

Verkada Security Cameras in Cheyenne, WY
Surveillance cameras are an important investment for your business. They offer increased security and protection around the clock. Verkada's cloud-based security cameras will make sure that your property is protected for a long time to come. The cloud-based PoE cameras provide great visual quality and their built-in storage means you don't have to worry about external storage devices.
Here are some features of the Verkada surveillance cameras:
Motion plotting
People and vehicle analysis
Time-lapse
Centralized management
The professionals at ISI Technology, Inc., will evaluate your property and needs and offer you the most appropriate recommendations.
Verkada Systems in Cheyenne, WY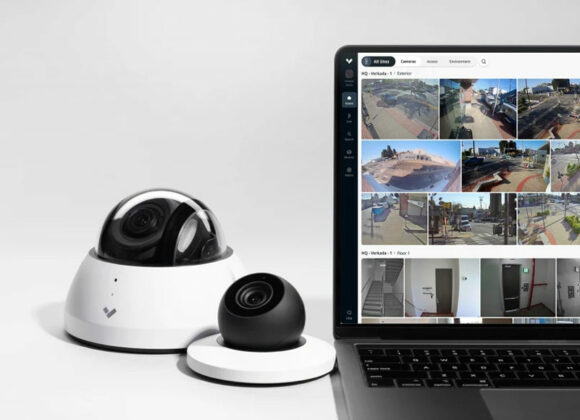 We've partnered with Verkada to offer you cutting-edge technology, the latest AI, and advanced sensors to secure your premises. Our professionals know the security industry inside out and will go above and beyond to fulfill your needs
Cheyenne, WY, is the ever-growing downtown of the Cheyenne Metropolitan Statistical Area. It's a lively city known for popular festivals like the annual rodeo. The city has plenty of parks, including Frontier Park, where you can ride horses overlooking the city. The Lakeview Historic District is the perfect place to stroll down and observe the rich history of this place. The city used to be known as Fort Sanders or Camp Collins before being named after Chief Niwot's daughter, Cheyenne.
Let's secure your business with industry-leading security and surveillance systems. Contact ISI Technology today!
Proudly Partnered with Verkada – Proudly Serving Denver & More!
Arvada, CO | Boulder, CO | Cheyenne, WY | Denver, CO | Englewood, CO | Fort Collins, CO | Littleton, CO