4 Reasons to Install a Security Camera System in a Commercial Space
Installing a security camera system in commercial properties offers numerous benefits and plays a crucial role in ensuring the safety and security of the premises. ISI Technology provides security camera system in Vail, Fort Collins, Denver, Colorado Springs, Front Range, CO, Englewood, CO.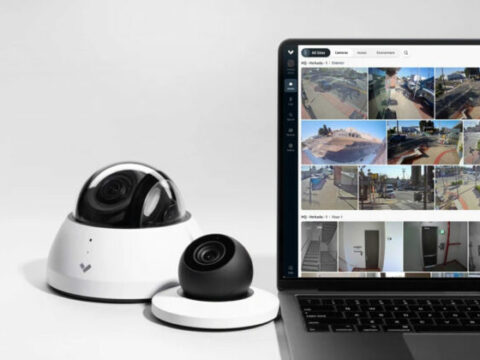 Here are four key reasons why commercial properties should consider investing in a security camera system:
Crime Prevention and Deterrence: One of the primary reasons to install security cameras is to deter potential criminals and prevent crime. The presence of visible surveillance cameras acts as a powerful deterrent, dissuading individuals from engaging in illegal activities on the premises. Knowing that their actions are being monitored and recorded significantly reduces the likelihood of theft, vandalism, or other criminal acts.
Enhanced Safety and Employee Protection: Security camera systems contribute to the safety and well-being of employees, customers, and visitors within commercial properties. Surveillance cameras can monitor and record any suspicious or dangerous activities, allowing for timely intervention and response. In the event of a security breach, the recorded footage can provide crucial evidence for investigations and legal proceedings.
Monitoring and Surveillance: Security cameras provide round-the-clock monitoring and surveillance of the premises, ensuring that any unusual or suspicious activities are captured and recorded. This is especially valuable during non-business hours or when the property is unattended. Surveillance cameras can help detect unauthorized access, monitor restricted areas, and track the movement of people or vehicles, thereby bolstering the overall security of the property.
Operational Efficiency and Loss Prevention: Security camera systems can contribute to operational efficiency and loss prevention in commercial properties. By monitoring various areas such as entrances, exits, inventory storage, and cash registers, businesses can identify and address inefficiencies, process bottlenecks, and potential sources of loss. Video analytics and advanced features, such as facial recognition or license plate recognition, can further enhance operational efficiency and aid in tracking individuals or vehicles of interest.
Overall, investing in a security camera system for commercial properties provides numerous advantages, including crime prevention, safety enhancement, monitoring capabilities, and operational efficiency. These systems not only protect the property and its assets but also provide peace of mind to business owners, employees, and customers alike. Please call us.