Do you run a business? Then, you must understand the importance of communication in business. It is what coordinates your entire business among investors, clients, and partners. That is why you should install a good network cabling system in your commercial space. You will require professionals for this purpose because they have the right kind of expertise and knowledge regarding this. We, at ISI Technology, Inc., can be the right choice for you. We are an established and reliable company which has been in this field for more than 20 years now. We can provide you with a wide variety of solutions, right from fiber objects, network cabling, to even video surveillance, access control systems, and so on. We are known for our state of the art technology and our variety of products and services under the same roof. So, if you belong to areas such as Denver, Littleton, Boulder, Englewood, CO, Arvada, or Cheyenne, then you can opt for us.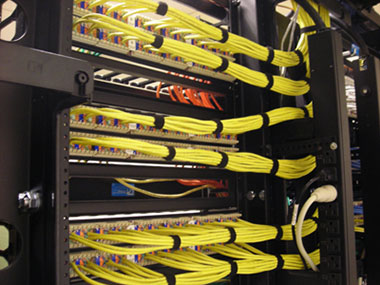 Here, we have put together a few things to look out for while choosing a company for network cabling solutions. Take a look.
You would definitely want the latest technology in your office space is. That is why if you have to install these kinds of systems in your workplace, you have to ensure that the company has the latest technology to assist you. This will help you get the most advanced features and enable you to achieve a high-end level of a communication system.
You have to also consider the budget whenever you are making such a choice. You cannot spend more than what you have allocated in your budget for this purpose. That is why you should take quotes in advance from the company for such solutions and see if it is affordable for you or not.
So, if you're interested in choosing us, contact us today.