Do you want to start your own business? Or do you already own one? Every business requires a great communication system in order to improve its productivity and increase its profits. That is why you need to take help from technology in order to ensure smooth communication in your office spaces. What you need to do is invest in good fiber optic technology. But first you must find the right company to help you with such a facility. We, at Integrated System Installers, Inc., can be the right choice for you. We are an established and reliable company which has been in this field for more than 20 years now. We can provide you with all kinds of solutions, right from door access control, and CCTV surveillance to even structured data cabling and fiber optics technology. We are known for our highly modern and advanced features along with our utmost dedication towards all our clients. So, if you are based in areas like Denver, Arvada, Boulder, Englewood, CO, Fort Collins, Or Littleton, then you can choose us.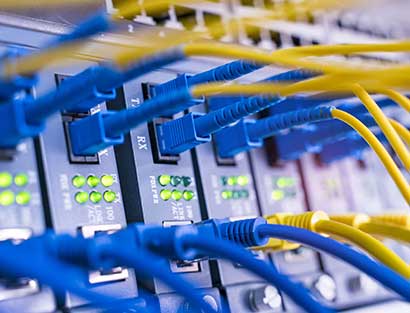 Here, we have put together a few tips that will help you find the right company for fiber optics technology. Take a look.
What are the first and foremost things that you should do in order to find the right company for fiber optics is to look around and ask for referrals. There must be many people in your friends and family who run their own businesses and might be able to help you with such a company. This will help you make a more reliable choice and save you from fraudulent activities.
Another thing that you can do is to research online. Just search on the Internet for a few good names that will help you get this kind of technology in your office spaces. But remember to go through the client reviews and feedback before taking a decision because this will give you an idea of the sort of reputation they have in the market.
And if you are thinking of choosing us, contact us today.