Do you plan to start your own business? Well, a business is not just about making new marketing strategies or developing plans of expansion but it is also about arranging all the modern facilities that should be a part of your business in order to make it running smoothly and increase it's productivity. So, you should ensure that things like communication and data transmission is updated and at a top-notch level if you want to take your business to new heights of success. One of the crucial elements you will need for efficient business communication is fiber optic. We, at Integrated Systems, can help. We are a highly dedicated team of experts who offer top-notch quality of structured data cabling solutions. We have been in this field since 1999 and are known for our excellent workmanship in installing, splicing, or certifying the single-mode or multi-million fiber cables along with fiber optic cabling termination or repairs. So, if you are from areas like Arvada, Boulder, Cheyenne, Denver, Fort Collins, or Littleton, you can rely on us.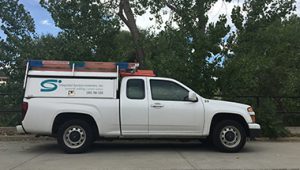 Here, we have put together a few common queries you might have about this. Take a look. 
What is fiber optics communication? 
This is basically a form of communication where you can transmit information from one point to another with the help of light via an optical cable. It has significant contributions in the telecommunication industry and the digital age. 
How do you choose the right fiber optics service? 
The most important thing that you need for such a service are expert technicians. You need to ensure that they are well-trained, certified, and knowledgeable about the fiber optics and its functions.  
Is fiber optics services very expensive? 
The charges for this service will vary from one company to another. In order to choose the right one, you can compare the prices to choose the one which suits your pocket. 
If all your queries have been resolved and you want to hire us, get in touch with us now.