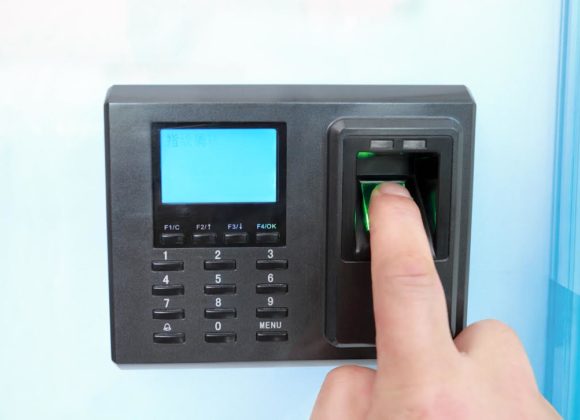 We have worked hard for over 20 years to earn our place as a premier resource for door access systems in the greater Denver area. Since we are in a highly technical field, we have always gone the extra mile to remain on the cutting edge as things have changed, and we continue to do so. If you are a business owner or a facility decision-maker for a different type of entity, like a school or a public building, access control is going to be a priority. There are many different systems out there, and it can be difficult for a layperson to know exactly how to proceed. We fully understand this dynamic, and we have refined our system to provide communicative, personalized attention each and every step of the way.
There are a number of different door access systems that are popular at the present time, and one of them is the biometric solution. This type of system provides a very high level of security, because it is virtually impossible to counterfeit the triggering device, because physical characteristics are used by authorized personnel to gain entry. Biometric systems can identify fingerprints, hand prints, thumb prints, and unique retinal characteristics.
We also have a great deal of expertise with proximity card readers, which are the systems that utilize cards that look like credit cards that are presented before a compatible reader to unlock points of entry. These systems are quite widely utilized because of the relative simplicity and cost efficiency. Our company is also very well versed with the cloud-based RemoteLock Access Control System that can be very useful for small to medium-size businesses. This system integrates Wi-Fi connected door locks with the door compatible external controller mechanisms.
Gate Access Systems
In addition to the wide variety of door access systems that we offer to our clients, we can also handle all of your gate access control needs. Once again, there are a number of different possibilities, and we can evaluate your situation and guide you toward the gate access system that is right for you and your facility.
Contact ISI Technology Today!
We are standing by to answer all of your questions if you would like to learn more about the door access systems and gate access control solutions that we offer to our clients in Denver, Boulder, Fort Collins, and Cheyenne. You can speak with one of our consultants right now if you give us a call at 303-765-1255.