Are you the owner of a business? Then, along with marketing strategies, you will have to also ensure that the communication facilities in your business are also top-notch. With the advent of technology, communications are improving every day and if you have to be on par with your competitors, you have to also improve the technology in your office. You should install CAT6 wiring in your office. Category 6 or CAT6 can create a computer network that will operate at a high speed and provide you with optimum performance, given the other components in your network are compatible with its speed. We, at ISI Technology, Inc., can be the right choice for you. We are an established and reliable company which has been in this field since 1996. We can provide you with various kinds of security systems like CCTV cameras or door access control along with fiber optics and data cabling solutions. We are known for our state of the art technology and utmost dedication towards all our clients. So, if you belong to areas like Denver, Fort Collins, Arvada, Boulder, Cheyenne, or Englewood, CO, you must opt for us.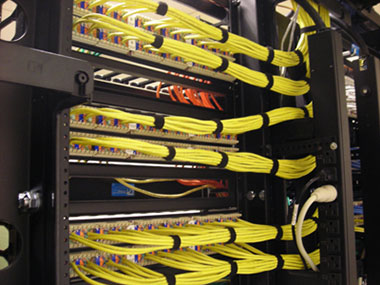 Here, we have put together a few amazing advantages you can enjoy by installing a CAT6 wiring cable on your premises. Take a look.
CAT6 cables can offer you exactly double the speed of other cables owing to the separators present inside the cable which ensure that a single pair of the wire does not come in contact, augmenting the cable speed. It can offer up to 1 gigabit speed so you can imagine the difference it can bring to your network.
CAT6 cables make use of a similar kind of potent plug as other cables which means that it can be utilized in any connection or port. This kind of compatibility is a huge convenience for all business owners.
So, if you are interested in this kind of a setup, contact us now.