Have you established your business all by yourself? Well, it is commendable that you have achieved so much on your own. But it is important to arrange certain basic functions for your office if you want to continue running the business for long. One of the most basic things that you have to take care of is communication. In order to make sure that the communication facilities in your office remain smooth, you have to install certain structured data cabling solutions. We, at ISI Technology, Inc., can be the right choice for your needs. We are an established and reliable company with several kinds of office systems that ensure better business functioning, communication, and safety. We have everything, right from access control, surveillance systems, fiber optics, and data cablings such as cat 6 and cat 5 wiring, and so on. So, if you are located in areas like Fort Collins, Denver, Boulder, Cheyenne, Englewood CO, or Littleton, you can opt for us without further delay.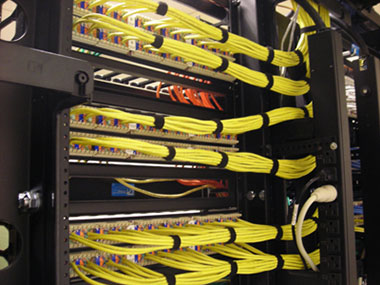 Here, we have enlisted some vital tips that you will need to find a good company for such structured data cabling solutions. Take a look.
You should always take recommendations from people before you find a company for such data cabling solutions. You should ask in your circle of trusted friends and acquaintances for some good referrals regarding a company which can offer cat 6 and cat 6 wiring.
You can also conduct research on your own if you want to find cat 5 and cat 6 wiring solutions. You must check the online reviews, feedback of former clients, and ratings to ensure you are opting for a company that has a good standing in the market.
So, if you think we can help you with state of the art data cabling systems, then contact us now.