In olden days the systems that routed visuals on to televisions were elaborate and complicated. A single problem in any of the cables could easily make you lose any of your delightful channels. With the evolution of technology, you can now use cat 5 wiring systems to get access to multiple services through a single cable. We, at ISI Technology, Inc., bring to you our expertise in this field. We have been in this business since 1996 and have been serving our customers to their utmost satisfaction. We do not rest till you have got everything that you hoped for from us. Not only do we take an interest in your entertainment opportunities but also in the fact that your utility bills are not raised from the use of various machines. If you are a resident of the areas of Denver, Fort Collins, Boulder, Littleton, Englewood, CO, or Cheyenne, then you can resort to us for your needs.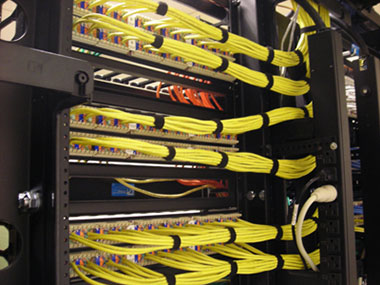 Here, we have put together 3 vital types of machines that you can hook this variety of cable to for great user experience for yourself and your family. Take a look.
Computers that are available in today's world are fancy and slick, to say the least. Heavy cables are not meant for modern designs. This is where cables that contain multiple smaller cables are useful to households and offices alike.
When you want to watch the news from around the world on your television, you will need to hook it up to these kinds of cable to help you reach the feed of satellites floating in space.
Ethernet ports that are used in homes and offices are ones that are small and portable. This sort of cabling takes the load of these machines and helps these run without a single glitch.
So, if you are looking for a way to hook up any of the gadgets mentioned above then do get in touch with us as soon as possible for our expert services.